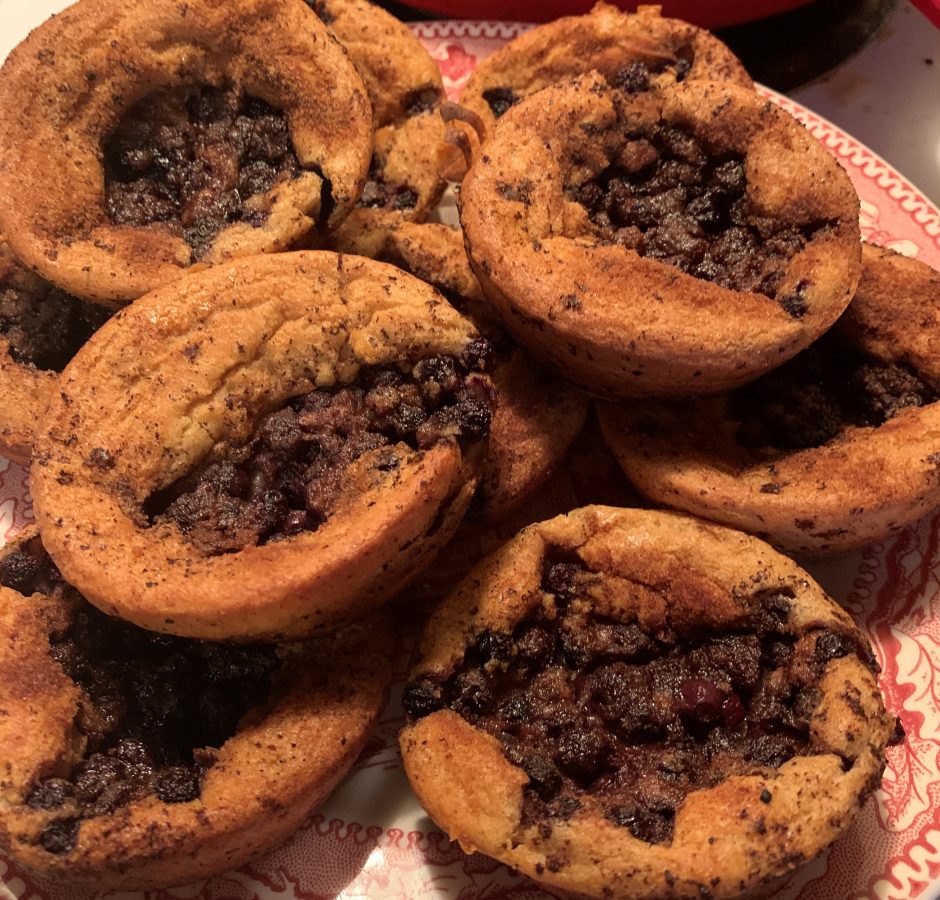 Blueberry Popovers
While a popover pan will make these more authentic, a muffin pan works just as well.
Ingredients
1 1/2 cups of flour*
1 1/2 cups of milk
3 Tbsp of butter (plus more to top once out of the oven if you desire)
3 eggs
1 tsp vanilla (optional)
1/2 to 3/4 cup of blueberries
Cinnamon and sugar to dust
*All-purpose flour works, but I also used 1 cup oat flour mixed with 1/2 cup rye flour if you like to try using alternative flours, and I had good results.
Directions
Heat oven to 425 degrees. Cut butter into 12 equal pieces and place one in each muffin opening in your pan (assuming you have a 12-muffin pan). Whisk together eggs, milk and vanilla. Add flour, whisking until incorporated. Let your batter rest while you put your muffin tin in the oven to heat, melting the butter. Take hot muffin pan out, divide batter amongst 12 muffin openings, divide blueberries amongst 12 popovers, and bake for 20 minutes. Take tin out, decrease oven heat to 350. Sprinkle cinnamon and sugar over the popovers. Return to the oven for 10 minutes. Remove. Let cool slightly, top with butter, best served warm.