Silver Valley Farm Selected as Green Pastures Award Winner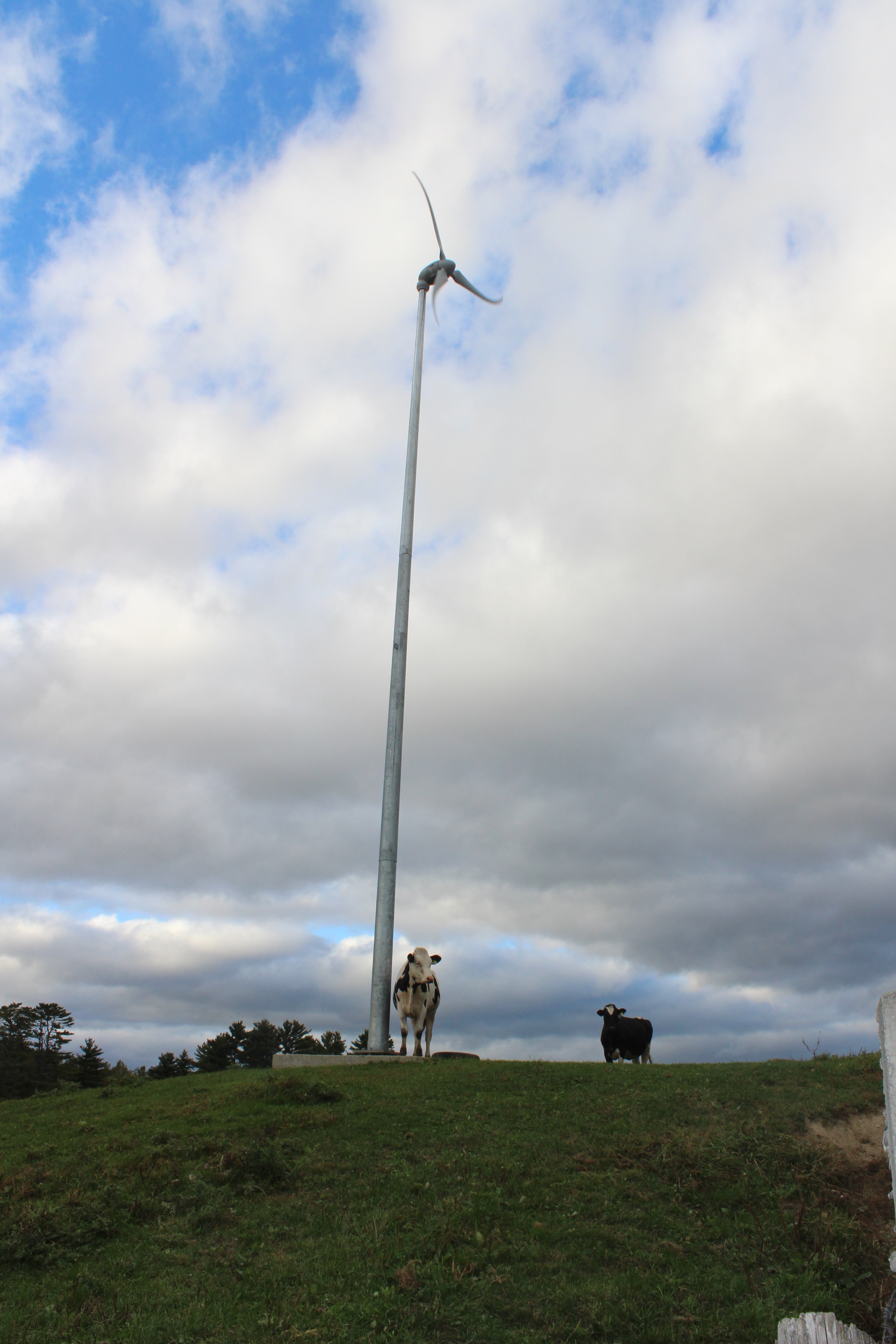 Each year, one farm from each New England State is selected as a Green Pastures Award Winner. These farms are chosen based on pasture quality and forage management, production, herd, milk quality, financial stability, and community involvement. Basically, it's because they care.
They care about the land, dairy farming, animals, and community. They work hard. Well, all dairy farmers work hard, but these are the overachievers. They're analyzing, scrutinizing, experimenting, researching, and looking for ways to improve their practices. They take time for extracurricular activities to be actively involved in their community.
George and Clara Davis started Silver Valley Farm in the 1940s in New Sharon. Its original focus wasn't just dairy. They grew crops, including corn, beans, and cukes. George had a herd of award-winning show Herefords, a beef cattle breed. He eventually sold the beef cattle and switched to dairy, bringing in mostly registered Holsteins.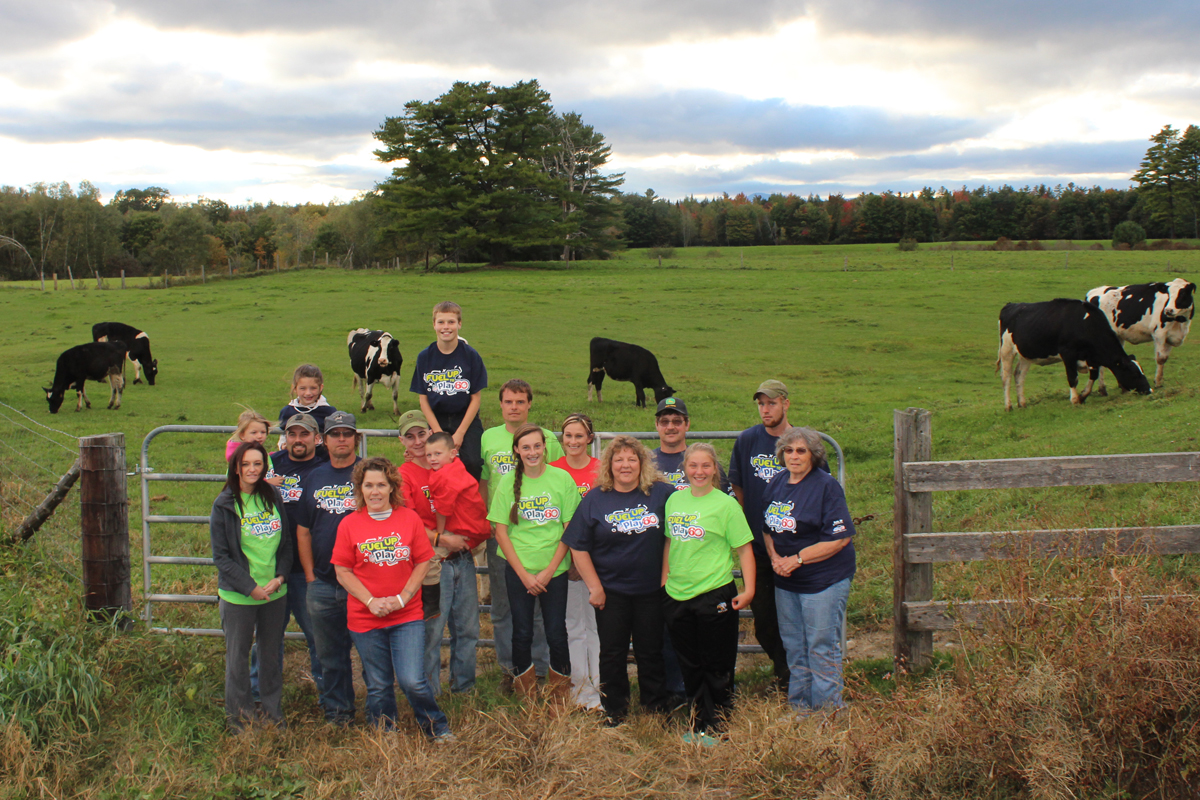 George and Clara's son Richard and his wife, Cathy took over ownership of the farm in the 1960s. They won the Green Pastures award in 1974. Under their care, the Silver Shade Holsteins were well-known and highly regarded in the show and sale rings. Sons Rick and Jim took over the day-to-day operations of the farm in 1985. They still operate Silver Valley Farm today.
Their wives both work off the farm in nursing and home health careers. The next generation is moving into their own important roles on the farm. Rick's son, Richard III, does his part managing the crops and mechanics of the operation. Rick also has a daughter, Angie. Between her and her brother, there are three grandchildren who can often be found on the farm.
Jim Davis has four children, Jim R., Jeff, Matt, and Kristen. Jim R. milks a few times a month with the help of his three children, Samantha, James, and Sophia. Jeff helps manage the cows and breeding along with assisting at the fairs. Matt is currently working in Park City, Utah. Kristen is a junior in high school. She's busy with soccer and 4-H.
Silver Valley Farm recently hired Kyle Gammon full-time. He is a great addition to the farm. All the children have worked on the farm in the past, work there now, or plan to in the future.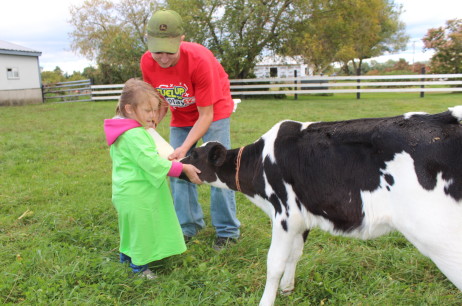 Silver Valley Farm transitioned to organic in 2005. They started shipping milk to Horizon Organic in 2007. They grow 30-40 acres of organic corn each year for silage and rotate to new ground every 2-3 years.
The farm owns 350+ acres and uses 125 more. They grow their own feed and sell some. Silver Valley Farm won the forage contest at Maine Farm Days for their excellent forage.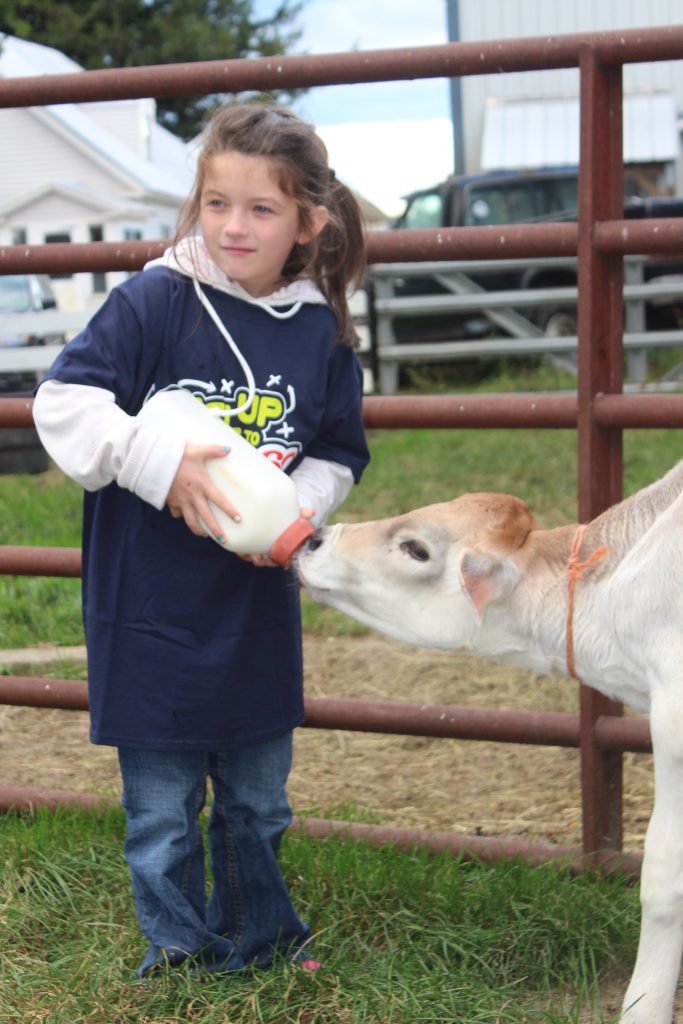 Silver Valley Farm always worked to improve the genetics of their herd. There is a new movement in dairy cow breeding for polled cows, meaning they do not grow horns. Silver Valley has used some polled genetics for a few years. They now have a number of polled females and several other cattle bred to polled bulls.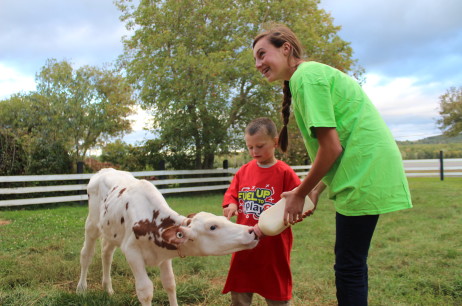 Silver Valley Farm became so well-known for its quality of dairy cows that their bulls were used in artificial insemination programs for years. They are a valuable source of top-quality replacement heifers for other organic dairies. While the majority of their herd is Holstein, the Davis family also has some highly rated Brown Swiss.
The Davis family ships its milk to Horizon Organic. In 2013, Silver Valley Farm received an honorable mention for the HOPE Award from Horizon Organic. This award is given to those who advocate for organic agriculture with the winner selected from over 600 Horizon producers nationwide.
INFORMATION PROVIDED BY THE UNIVERSITY OF MAINE COOPERATIVE EXTENSION