Pollock with Creamy Parmesan Sauce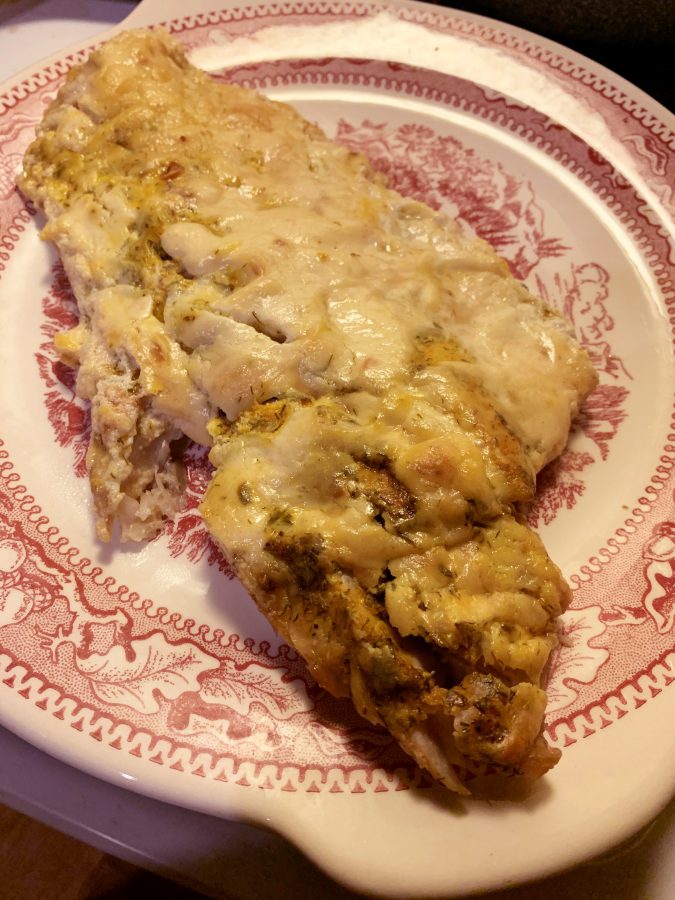 A mixture of butter, sour cream, and Parmesan cheese, the cream sauce on this piece of Maine Pollock got high praise from my significant other. They suggested it would also be great on chicken.
The lemon and sour cream give this some real tang. This starts with simply squeezing lemon over the fish, then generously dust it with your choice of seasoning. I used a fish-specific mix called "Harbor Master" from a Maine spice company.
Baked Pollock with Creamy Parmesan Sauce
Ingredients
2 lbs. pollock or other white fish
1 lemon
Seasoning to taste
3/4 cup grated fresh parmesan
5 tbsp. butter
1 clove garlic
1/2 cup sour cream
Directions
Preheat oven to 350.
Use 1 Tbsp. of butter to grease your baking pan.
Lay your fish in the pan, squeeze lemon juice over the entirety.
Dust heavily in your "Old Bay" type fish seasoning.
Pop the dish into the oven for 10-15 minutes while you make your sauce.
Mince garlic. Melt 1/4 cup butter in a saucepan over medium heat.
Throw in your garlic and saute for a minute.
Add your sour cream, parmesan, and let it all melt together.
Remove from heat if it starts to brown as you incorporate the sauce.
Take your fish out of the oven.
Spread the sauce over the fish and put it back in the oven for 15 more minutes, making sure the fish is done and flakes when you take it out.