Lemon, Toasted Coconut, & Almond Yogurt Cake (Wheat-free)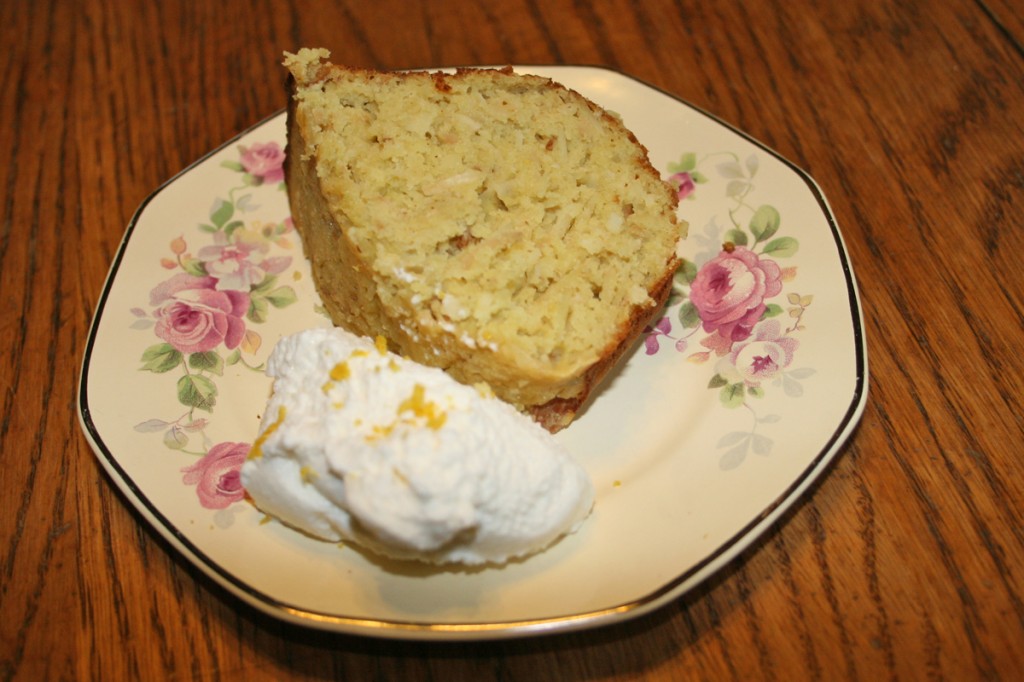 Probably my favorite cake I have ever made. It doesn't even have chocolate in it! It's super moist and fluffy. It's not super sweet, but flavorful.
Ingredients
1 cup oat flour (grind rolled oats in a coffee grinder)
1 cup buckwheat flour
2 tsp baking powder
2 tsp almond extract
1 1/2 cup buttermilk
1 cup yogurt
2 1/2 cups toasted coconut
1 cup sliced almonds
2 lemons – zest and juice
1/3 cup honey
Toast your coconut in a low pan in the oven. Put it on 325. Flip often with a fork every couple of minutes. It takes about 10 minutes or less.
Heat your oven to 350. Mix your dry ingredients, then add in everything else. Bake 20-30 minutes in a bundt pan until the top starts to crack slightly, edges are golden, and a knife comes out clean.
If you want to serve this cake with ice cream, yogurt, or a scoop of Ricotta as pictured. Add a little lemon zest to top it off. Enjoy!