Cranberry Orange Ricotta Cake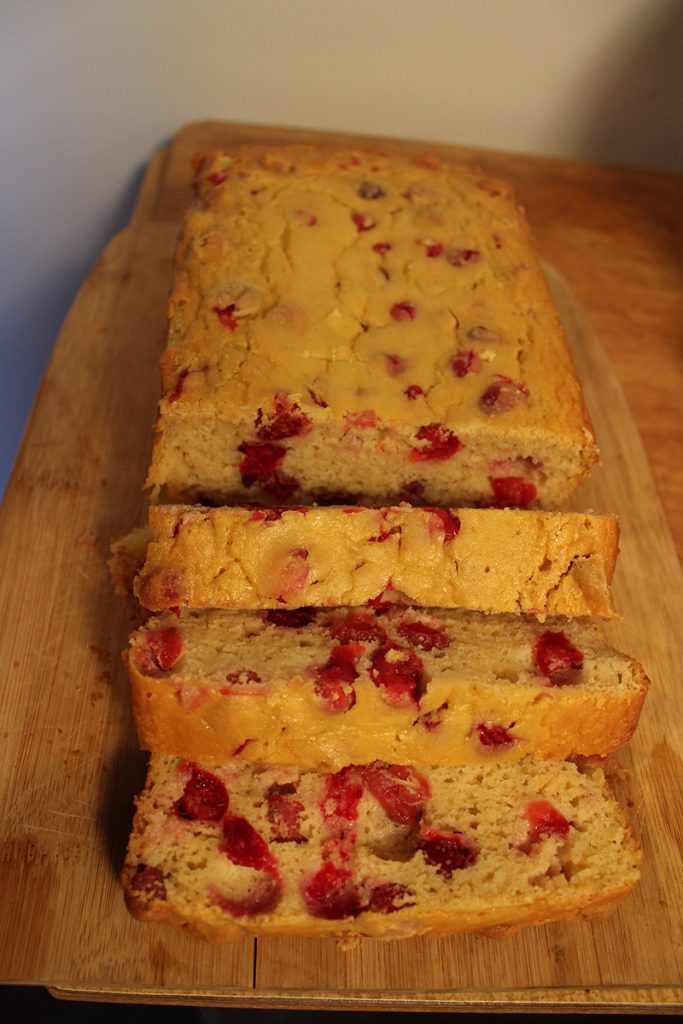 When is cake an acceptable breakfast choice?
When a cake is loaded with cranberries, Ricotta Cheese, and Greek Yogurt. Thanks to the Ricotta and yogurt, this pound cake-type recipe is super moist. It's super flavorful thanks to the cranberry and orange. Perfect for breakfast or dessert!
I also included instructions on how to make this gluten-free. Often, the problem with gluten-free baking is that it's either dry and crumbly or half-baked and mushy in the center. This came out perfectly with just a couple of easy alterations. See the * below.
Cranberry Orange Ricotta Cake
Ingredients
2 cups flour*
2 tsp. baking powder*
1 tsp vanilla
3 eggs
zest and juice from one orange (2 tsp. orange zest and 1/4 cup orange juice)
1 cup Ricotta cheese
1/2 cup Greek yogurt
1/3 cup maple syrup or honey (or your choice of sweetener)
2 cups cranberries
*Use 1 1/2 cups brown rice flour in place of the 2 cups regular flour and add an extra 1/2 teaspoon of baking powder.
Directions
Pre-heat oven to 350 degrees.
Grease a loaf pan with butter.
Mix dry ingredients, leaving out cranberries.
Add in eggs, Ricotta, yogurt, orange juice, and maple syrup. Mix cranberries in last.
Pour into buttered loaf pan.
Bake for 45-60 minutes, depending on the oven until the cake starts pulling away from the edge of the pan and you can stick a knife in the center and it comes out clean.