Can't Take The Fake? Try This Chocolate Cream Pie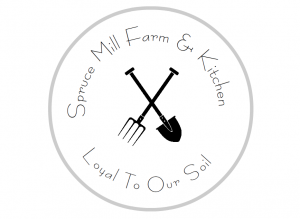 Natasha Colbry from Spruce Mill Farm in Dover-Foxcroft was kind enough to share her AMAZING chocolate cream pie recipe with us. You'll have some happy friends and family if you serve this at your next gathering. 
I grew up spoiled on my Mum's whole food, from scratch baking and cooking. Pizza nights consisted of real, homemade pizza dough. Summer nights were treated to homemade ice cream. The holiday season was full of scratch pies.
Pies are no joke to my Mum! She whips up 30 easy for 'pie night,' a celebration of eating pies the night before Thanksgiving. My love for pie began there, on our Moosehead Furniture dining table loaded with apple, pumpkin, pecan, mincemeat, berry, and my favorite cream pies.
For a long time, I only ate the cream pies. Chocolate cream to be exact. I loved the way the whipped cream mixed just a little with the top of the chocolate pudding. Soon, I became "in charge" of making the chocolate cream pie.
A cream pie is broken down into three sections. You have the crust, the filling, and the whipped cream.  It can be as easy as buying pre-made graham crusts, a box of instant pudding, and some ready whipped cream but so much more worth it to do it from scratch!
First, start with good ingredients!  Real butter, milk, and heavy cream. I bought mine from a local farm, but the store bought milk and cream do just fine!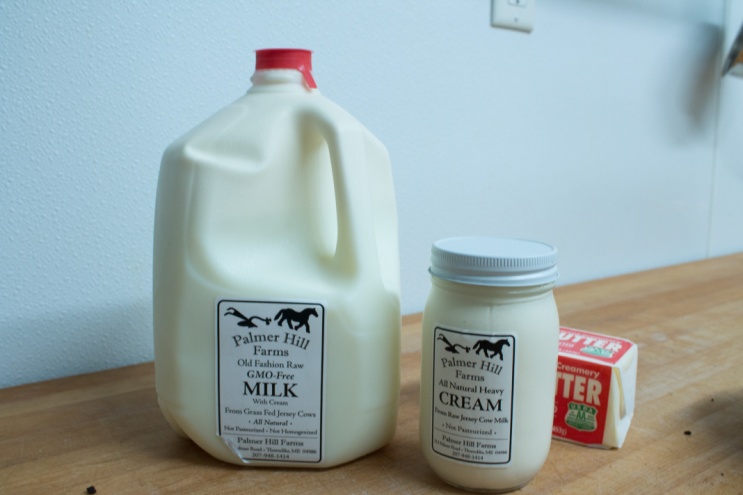 Milk, cream, and butter are three important ingredients in a cream pie.
Now for the crust. You have your choice. Go with whatever your favorite crust is, whether it's graham or a flaky pie crust. I cheated a little for this particular pie and used some Oreo wafers we had with some brown sugar and melted butter.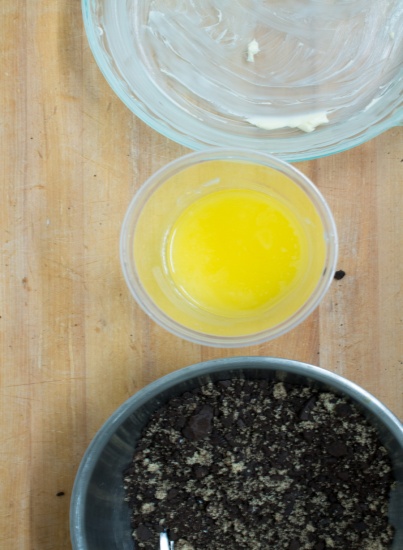 Press the crust mixture into a buttered pie plate. Bake in the oven for about 10 minutes to crisp it up a little.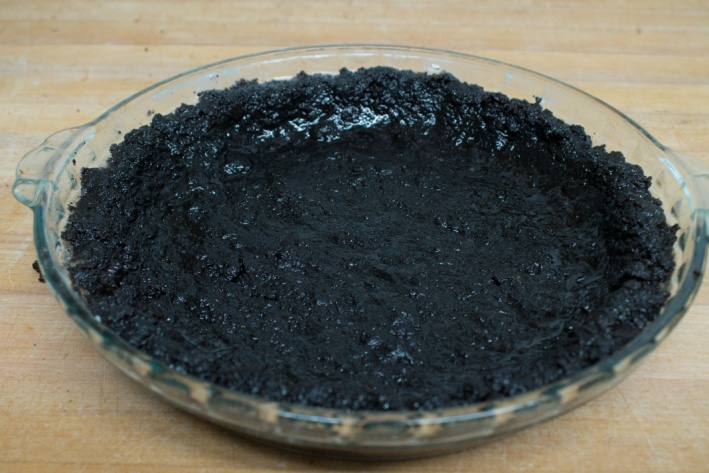 While the crust is baking, begin the filling. This is granulated sugar, cornstarch, cocoa powder, and a little salt. Mix these dry ingredients together.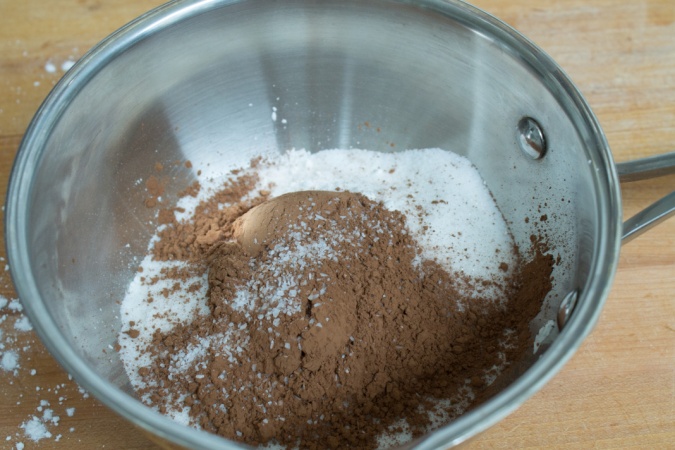 Take three cups of whole milk. The whole is important here. It makes the silkiest filling ever. I promise it's worth it! Save the low fat or 2% for another day and add it into the pan.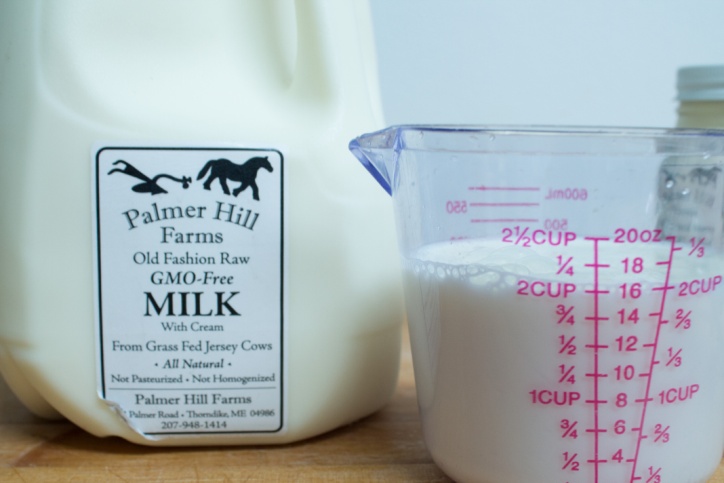 Whisk away over medium heat. Keep whisking, don't stop! I promise it will thicken!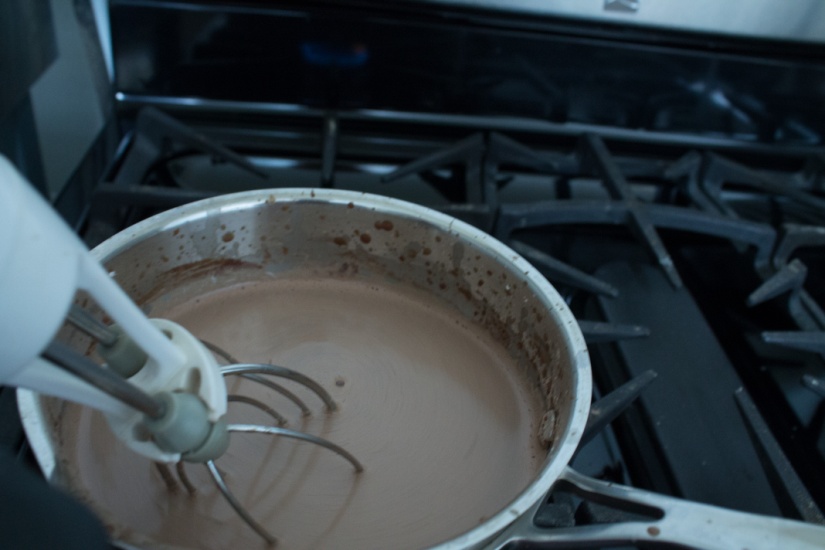 Whew! Remove from the heat and pour the warm mixture into a cooling pie crust. Now, you have to be patient and let the pie chill for a couple of hours!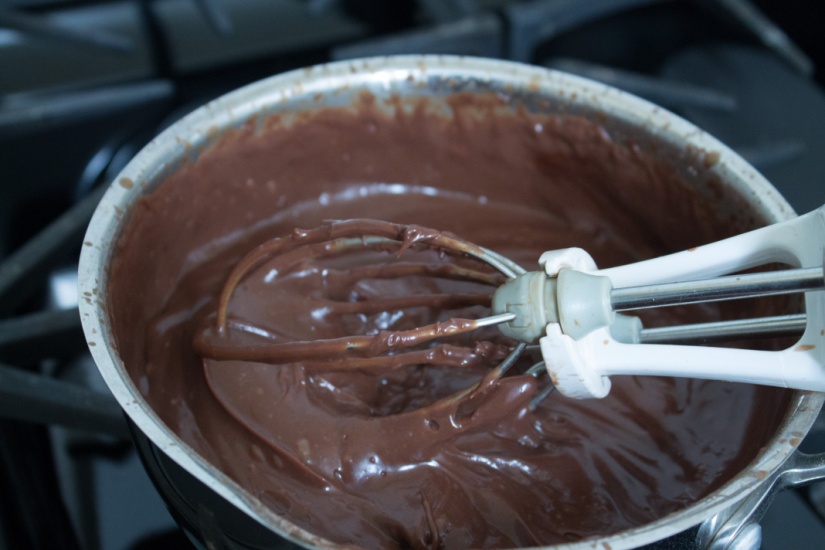 While it's chilling, make the whipped cream. Side note, I am a fanatic about real whipped cream. Don't ever pull out fake whipped cream and try feeding it to me.
I'll take your skim milk and whisk my arm off until some peaks begin to show. Seriously, there is something to be said about real whipped cream. It can go on anything!
If we have some in the fridge from the night before, it's going in my coffee. Whipped cream is so freaking easy to make. Although, to be honest, I rarely measure anything when I make it.
Here's my go-to recipe:
½ cup heavy cream
1 teaspoon vanilla extract (optional)
2 tablespoons confectioners sugar (optional)
Throw the ingredients into a mixer and let it go for about 5-10 minutes. Keep an eye on it and stop when you begin to see stiff peaks! I whipped cream by hand for many years before I got my Kitchenaid mixer. It takes about the same amount of time. Plus, you burn calories.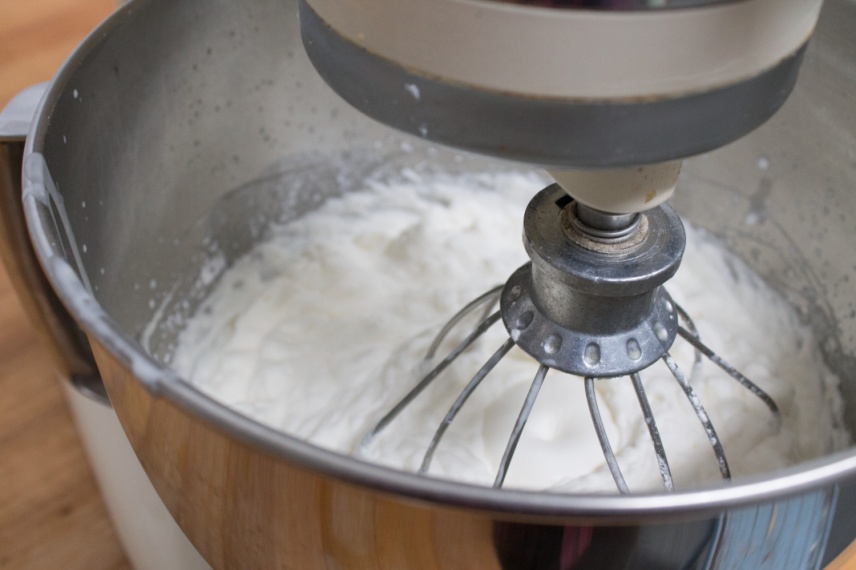 Now that the filling is cooled, it's time to top and complete the pie!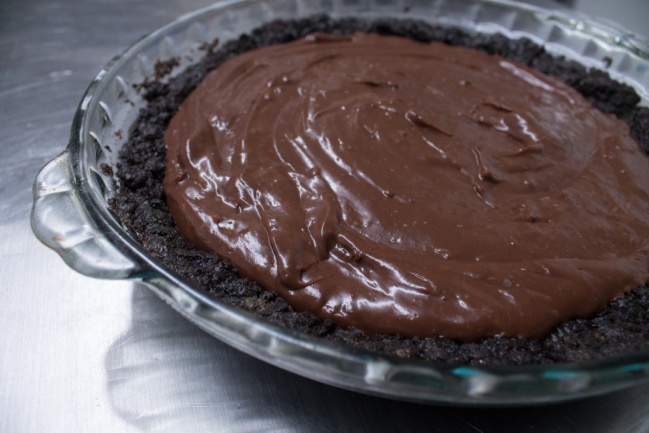 My method of spreading the whipped cream is to dump it on and spread it with a bowl scraper.
Garnish with some shaved chocolate or sprinkle cocoa powder! Ta-da! Get ready to impress your guests and enjoy the best chocolate cream pie you've ever had!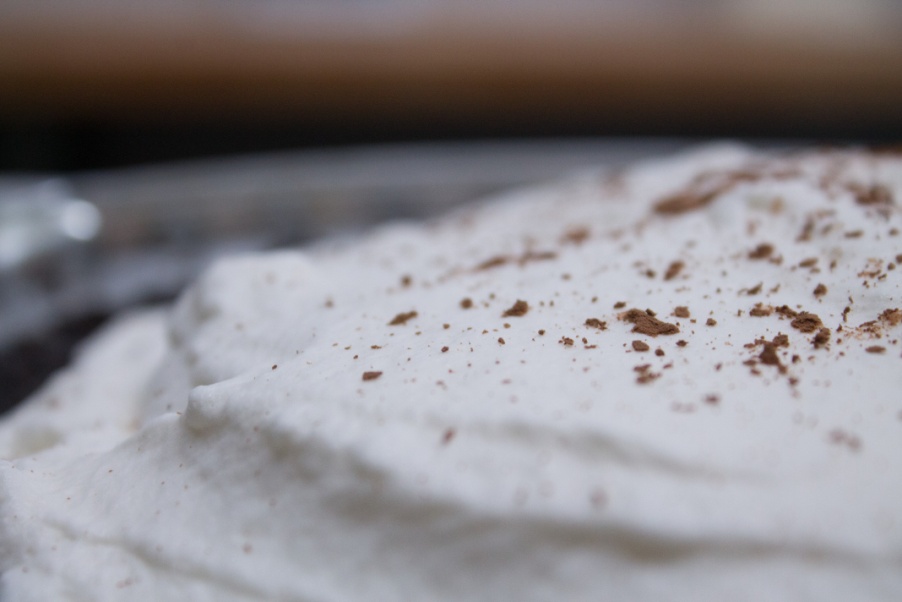 I am so thankful to have inherited my Mum's appreciation for good, real food!
CHOCOLATE CREAM PIE
The Crust
Or, use this recipe to make a chocolate graham crust:
2 1/3 cup crushed chocolate cookie wafers or graham crackers
¾ cup melted butter
1/3-cup brown sugar
Mix ingredients together and press into a buttered, 9-inch pie plate. Bake in a 350 degree preheated oven for about 10 minutes.
The Filling
1 ½ cup sugar
¼ cup cornstarch
¼ teaspoon salt
3 cups whole milk
4 whole egg yolks
1 cup cocoa powder
2 teaspoons vanilla
2 tablespoons butter
Mix together the dry ingredients until they are well blended. Add in the milk and egg yolk. Place over medium heat.
Whisk constantly, bringing it to a boil and stirring for another 5 minutes until it thickens. Add in the butter and vanilla and remove from the heat. Pour into the prepared crust and set aside to cool.
The Topping
½ cup heavy cream
2 tablespoons sugar
1 teaspoon vanilla
Throw all of the ingredients into a bowl and mix for about 10 minutes until you begin to see 'stiff peaks' or when you can dip your finger in for a taste, and the impression stays in the cream. Spread the cream onto a chilled pie before serving. Garnish with shaved chocolate and enjoy!
About The Author:
Natasha and her husband Dustin both have roots in Dover-Foxcroft, Maine. After graduating from Foxcroft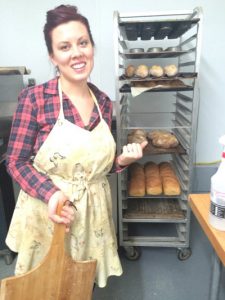 Academy in 2005 & 2006, they headed west to Driggs, Idaho, for a year of skiing and hiking at the base of the Grand Tetons. Then, following the urge to go back to school, they came back to Maine and attended The University of Maine Farmington, where they were immersed in local agriculture, food, education, and science.  
Through their natural science education, they could have many opportunities to volunteer and visit various farms around Farmington. During college, Dustin coached freestyle skiing for Carrabassett Valley Academy. Natasha worked at The Homestead, serving, prepping food, and catering. Artisan bread is among Natasha's specialties.
Dustin graduated with a BS in Environmental Science. Natasha graduated with a BA in Geology and Chemistry in May 2012. Post-college, Dustin went on to apprentice under Eliot Coleman at Four Season Farm. Eliot is well-known for creating modular cold frames and growing through all four seasons in Maine.
Before the growing season of 2014, Natasha worked for Sanborn Maps operating aerial cameras. It's important to Dustin and Natasha to promote their farm for the benefits of eating locally and healthy and as an educational tool for the local youth. Maine has an aging population. Therefore, youth retention is vital to keep a healthy economy in the near future.