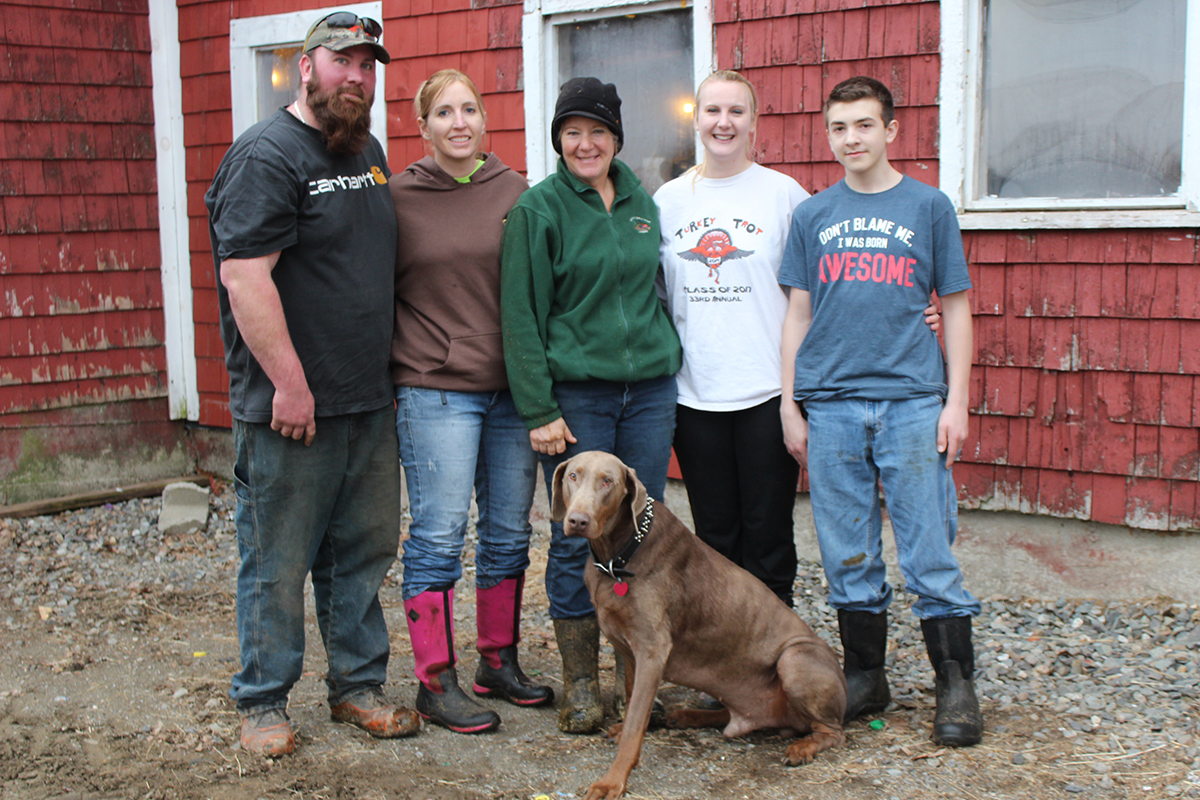 Sonja Ginn is the dairy farmer on Willow Drive Farm in Winterport. The whole family pitches in when they can. Her son Ben will be the one to probably take over the farm when the day comes. He also works with his father Dale as a logger Monday-Friday, rushing to the farm as soon as he is done to start cleaning out stalls and help with the milking.
His wife Sonya and son Kyle also come to the farm a few afternoons a week. Nephew Ethan Ginn comes on the weekends. Dale also helps when he's home.
Daughter Brittney, a medical assistant at Eastern Maine Medical Center, does her share in the evenings and on her days off. She helps to take care of calves and horses. During times like hay season though, it's all hands on deck.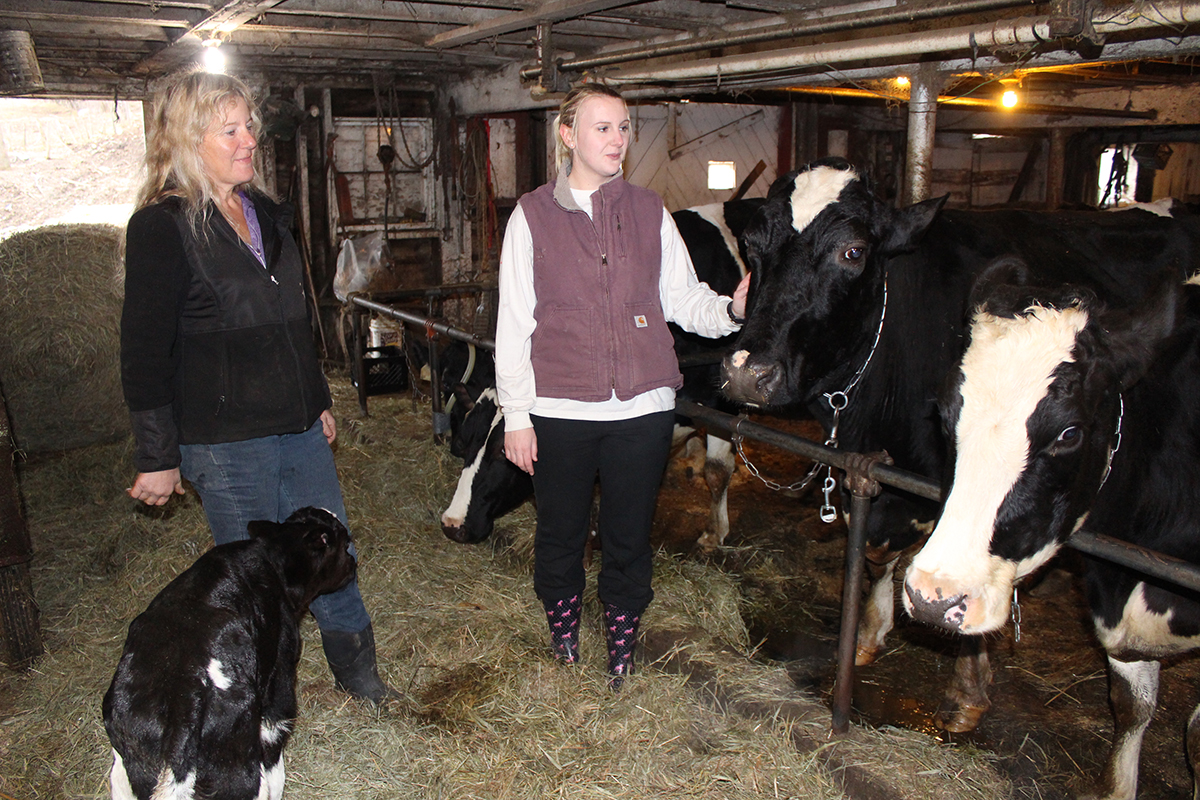 Sonja and Brittney Ginn with the cows at Willow Drive Farm in Winterport.
Brittney is a member of our Moo Squad, a group of athletes we've sponsored to spread the good word about dairy at their races this year. I asked her why she decided to go to work in the medical field rather than working on the farm.
"I love it here, I don't know what I would do without it, but my mom works really hard every single day," Brittney said, "I like helping people. I love talking to people."
Dairy cows aren't always the greatest conversationalists. They certainly are expressive, just not very talkative. Sonja admits that dairy farming isn't an easy life.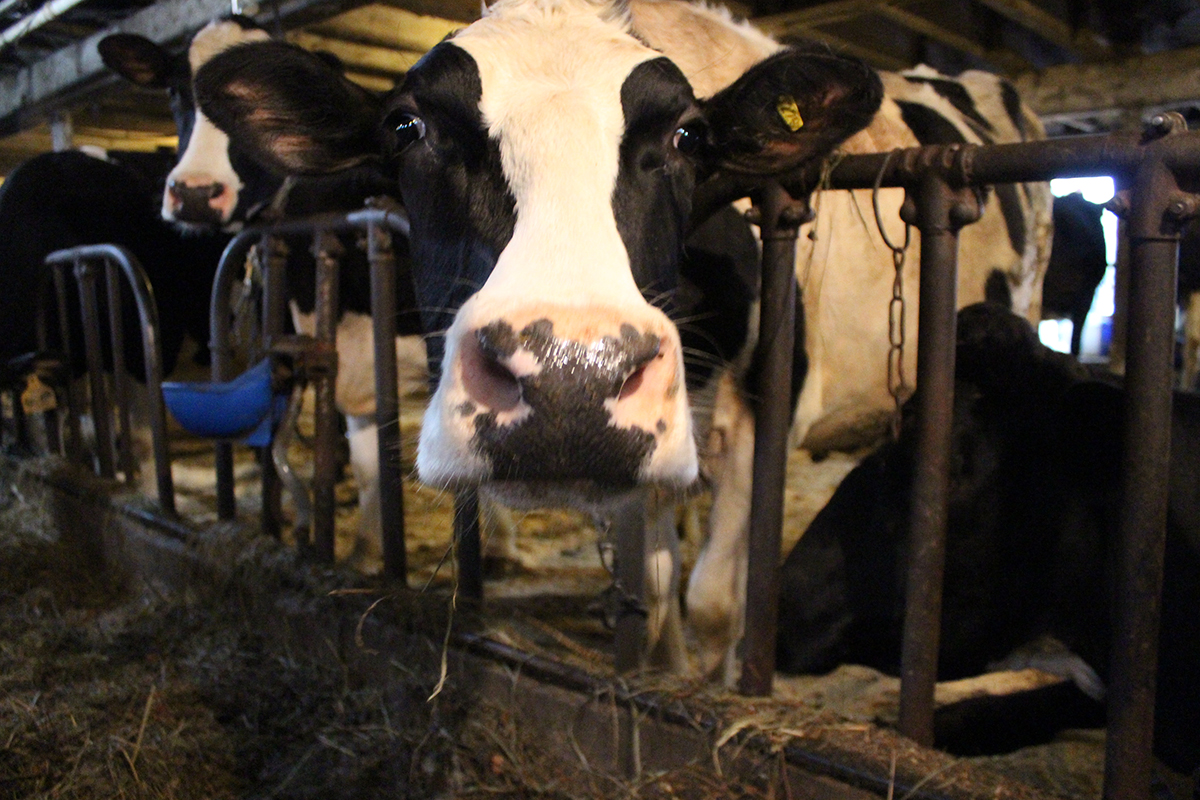 Especially on those days, the check she received for her milk is less than the check she wrote to pay for her cows' grain. In addition to 60 milk cows, the farm has 80 head of beef cattle added at Ben's request when he was 17 because he didn't want to milk cows. Fortunately, profits from beef cattle can cover what the milk cows don't. So why not get rid of the milk cows and only raise beef?
"I love milking cows," she said. "It keeps me healthy and keeps me going."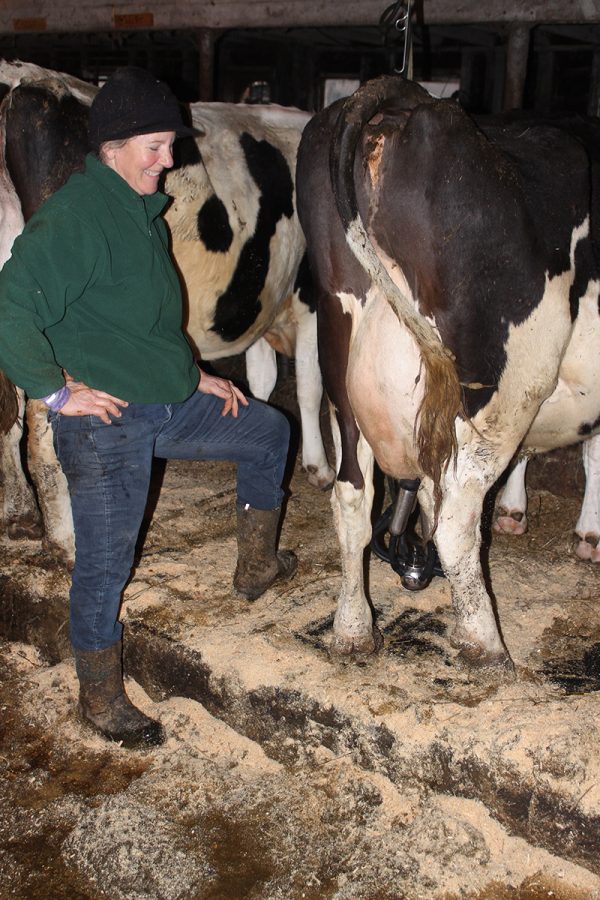 "I love milking cows," Sonja says, "Honestly, I do it because I want to teach another generation and another generation after that, I don't want us to lose this way of farming life. I want to hand this down the way it was handed down to me."
She is the fourth generation on Willow Drive Farm.
"The knowledge, life skills, and values gained working on a farm cannot be taught from a book," Sonja added. "I've probably had 15 kids work for me on this farm over the years, a lot of them were family friends or relatives. They all turned out really well. They all went on to be at the top of whatever job they do. They're managers and foremen. It's because of their work ethic."
An Ayrshire cow among the Holsteins.
Sonja didn't necessarily choose the farming life. It chose her.
"I've been here for 56 years," she said.
She was 3 years old when she was climbing the ladder to the hayloft behind her grandfather. While there was a great deal to be learned following in her grandfather and father's footsteps, she says she's also self-taught.
"Farming has changed a lot from when they did it," she said. "Making the move to registered Holsteins was one big change. Another has been the equipment."
The hay bales used to be all square, 20 years ago. The farm got its first round baler. She had to teach herself how to use it.
"We've gotten new balers since then. Everyone is different, so you have to learn all over again." She said.
One big lesson she took from her predecessors?
"You have to be your own best man if you're going to make it work."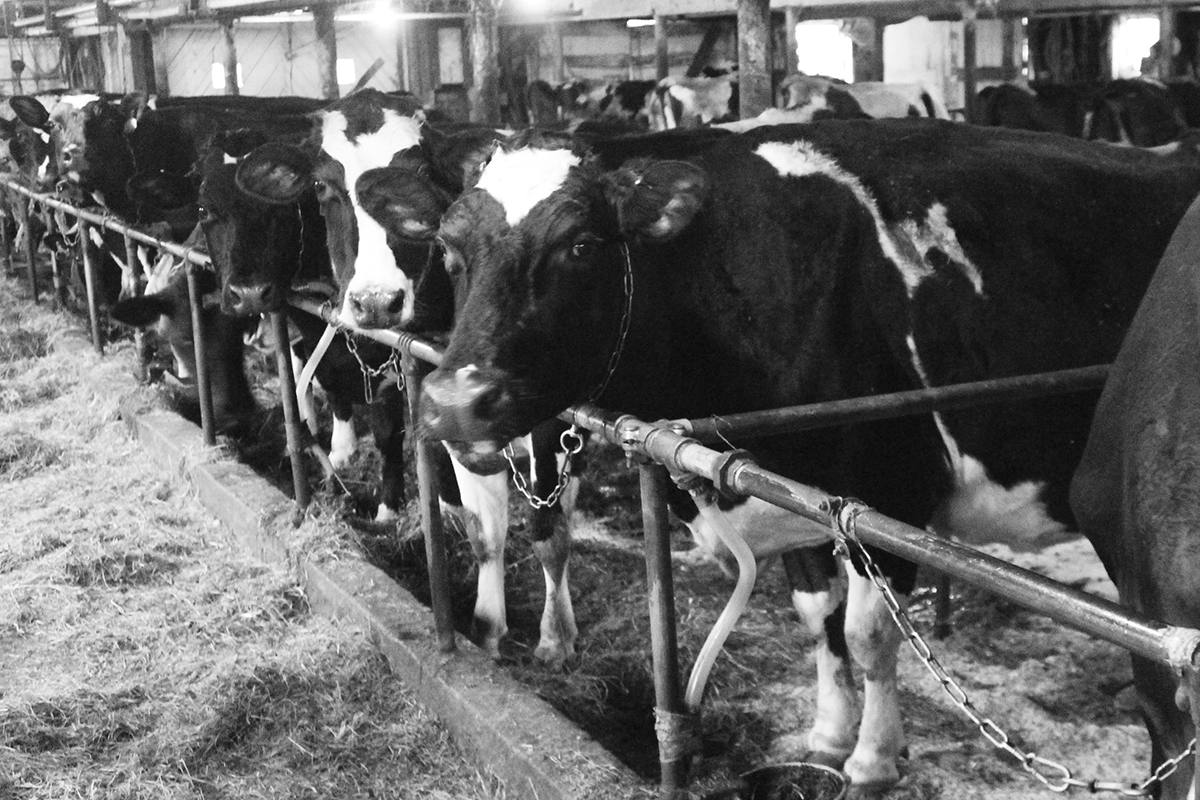 Some of the farm's registered Holsteins.
A New Breed
Along with a strong work ethic, Sonja Ginn also sees the importance of teaching others to take care of animals so they can be self-sustainable.
"Everybody should have a backyard flock of chickens," she said. "Even if you can't do the big animals, at least have that. Get back to your roots, garden, and keep small animals."
Sonja understands many people do have the desire to get back to a more rural, do-it-yourself way of life. For her part, she developed "a new breed of family milk cow" she hopes to market to homesteaders. She bred her calmest Charolais (beef breed) bull to some of her Holstein milk cows.
She's experimented with crosses before but likes this mix the best. The Charolstein (my own suggestion for the breed name) produces enough milk to feed a family and has "beefy" calves to raise for the freezer. If nothing else, the results so far have been striking as the calves are a unique gray.