Anything but Just a Number
Though Taylor Dairy Farm is home to a large herd of cattle, each animal gets individual attention. They're anything but just a number.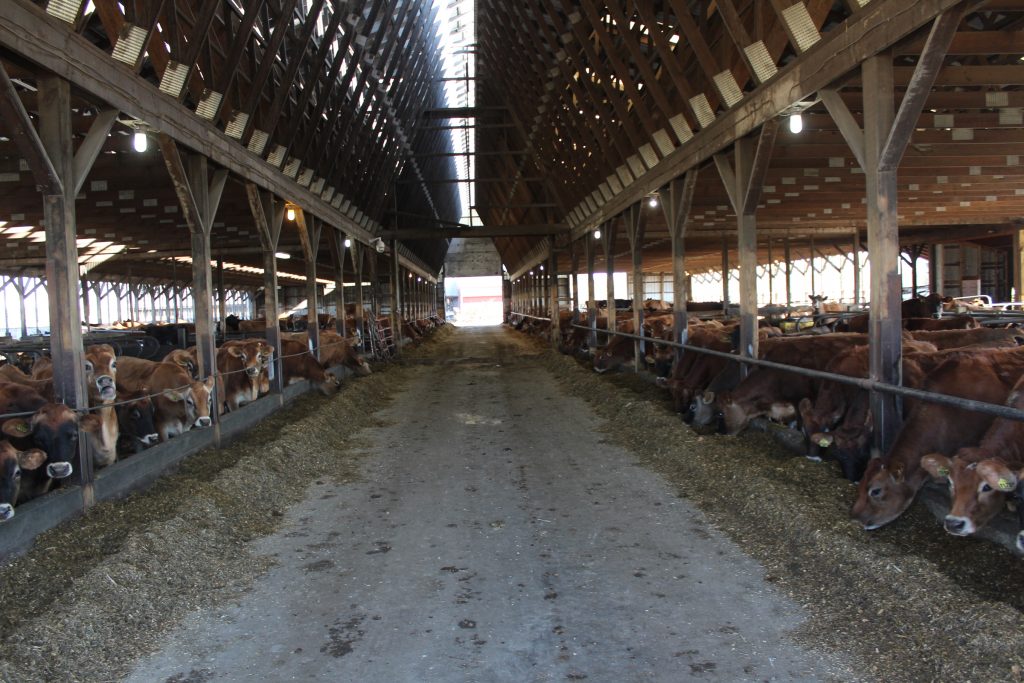 While this might look like a whole lot of Jersey cows, Taylor Farm relies on technology and personal interaction with the cows to ensure they are healthy and happy. With nearly 1,800 Jersey cattle on his family's farm in St. Alban's, one would think it would be difficult for Ben Taylor to know each animal individually. Thanks to the latest software though, he can find out all he wants at the touch of a finger, including the exact number of cattle on the farm (1,779 on the day I visited).
Through an app called Pocket Cow Card, he can look up a cow on his phone and instantly know how many days she's been milking since she had her last calf, who her sire and dam (Mom and Dad) are, what her reproductive status is, how much milk she is giving, the number of calves she has had, where she is housed on the farm, and more. An ID chip in her ear transmits more information, particularly about her health, to the farm's computers. Ben comes onto the farm each morning, connects to the wi-fi, and has an updated report.
"It's essential with a herd this size," Ben says of the technology.
About 800 cows are milked on Taylor Farm with the rest of the herd being calves, young stock, and dry cows (milk cows on their annual two-month vacation before they have their calf). The Taylors also rely on a close relationship with their veterinarian, who happens to live just up the road, and their cows' nutritionist to ensure their herd is in peak condition.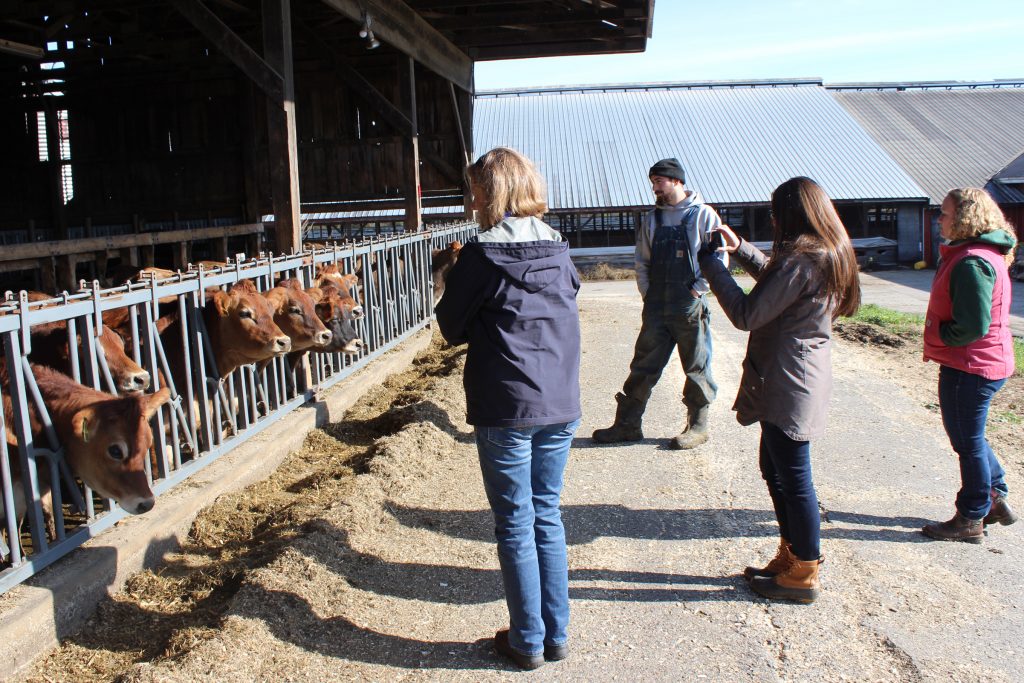 After high school, Ben went to UMaine at Orono with the intention of graduating with a degree in engineering. That lasted for about a semester and a half. He realized he missed the farm and wanted to be here.
He switched his major to sustainable agriculture with a minor in animal science, graduating in 2014. Now, he wishes he majored in animal science. He finds that he enjoys his time mostly on the farm when he is able to work hands-on with the cows.
Ben enjoys the variety of tasks he takes on each day at the family farm but enjoys working directly with the cows the most. On the Taylor Farm, Ben works alongside his father, two uncles, and a cousin. They also have nine hired employees.
Ben's time is rarely spent milking or feeding the milking herd. His tasks vary, though they do include feeding the calves and heifers, moving cows and younger stock from pen to pen or barn to barn depending on her status (heifer, milking, dry cow, high-end, or low-end milker). Depending on the season, he might spend hours in a tractor or truck planting or harvesting the farm's 800 acres of corn or 500 acres of haylage.
"No two days are ever the same," he says.
He also does much of the breeding on the farm, along with his father and uncles. He enjoys the challenge of studying the animals' genetics and deciding what bull to breed which cows to with the ultimate goal of creating the best possible dairy cow. One with good feet, strong legs, healthy udders, and the potential to produce a great deal of milk among a number of other traits.
"There are certain days that I don't LOVE it," Ben says of working on a dairy farm. "But I wouldn't trade it for anything."