An Udderly Moo-ving Day on Maine Dairy Farm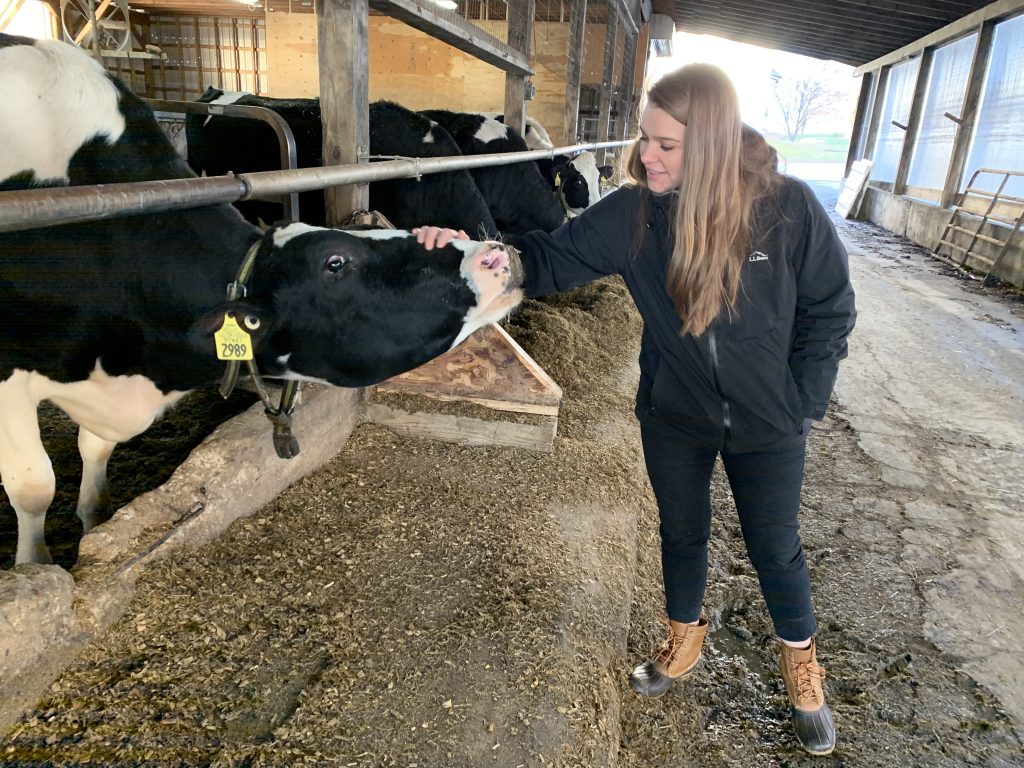 University of Maine Dietetic Intern Amanda Robbins visits Brigeen Farms with the Maine Dairy & Nutrition Council
By: Amanda Robbins
On a chilly November afternoon, I had the opportunity to visit the scenic hills of Turner, Maine, where Brigeen Farms, Inc. sits peacefully with Mount Washington painted in the landscape of the farm's background. It was an udderly moo-ving day on a Maine Dairy Farm.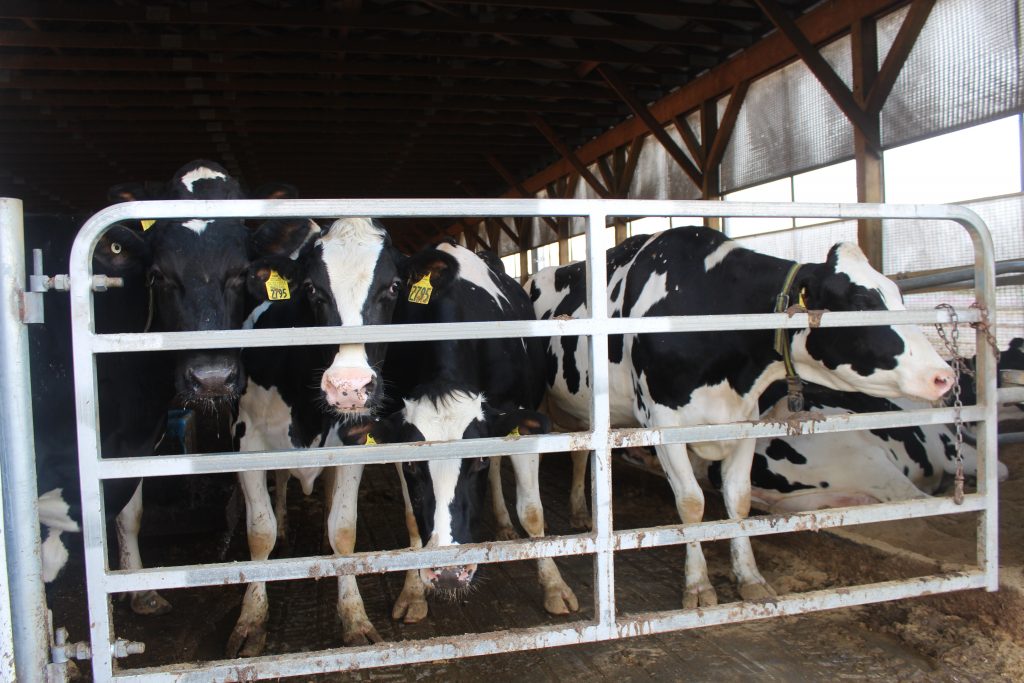 On a tour led by Betsy Bullard, a 10th-generation dairy farmer, I learned about the rich history of Brigeen Farms, the dairy industry in Maine, and met hundreds of friendly dairy cows. Established in 1777, Brigeen Farms is currently home to approximately 600 mature milk cows and 500 of their offspring.
It is one of about 220 family farms presently contributing to Maine's dairy industry. In conversation with Betsy, she discussed how Maine's dairy industry has a huge economic impact as it supports other industry jobs in the state. Collaboration with individuals that sell supplies, machinery, and process grain is integral to the industry and Maine's economy.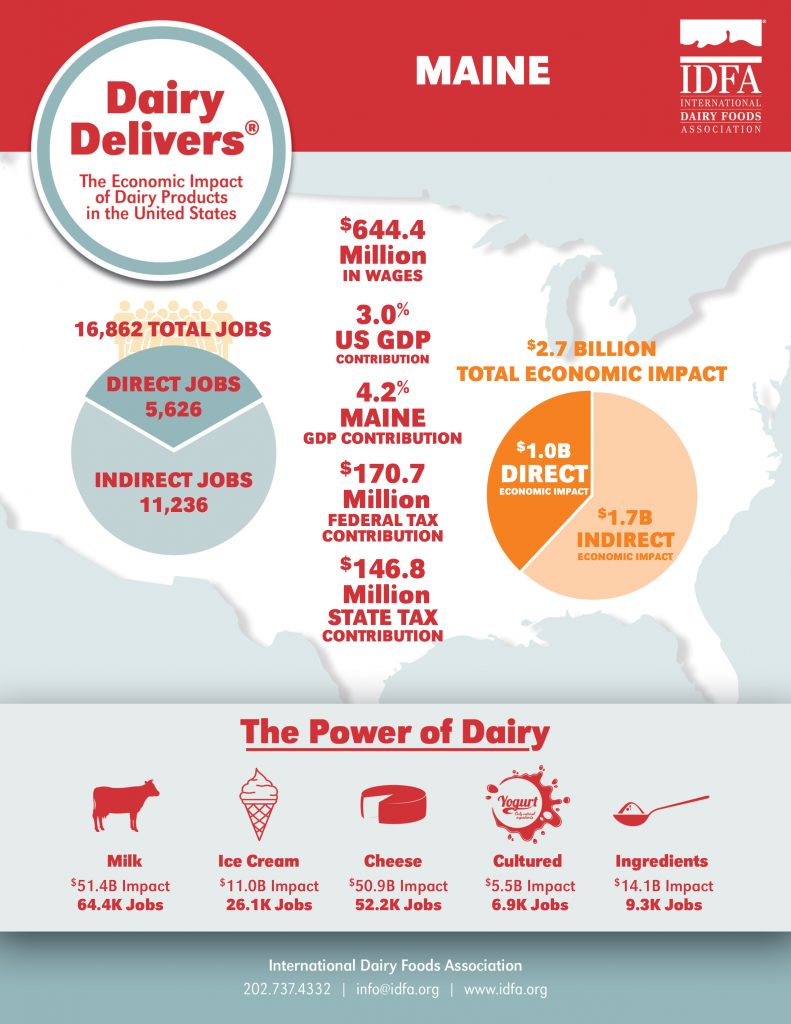 In an effort to focus on dairy farm sustainability and cow care, crop harvesting responsibilities were contracted to Hood Farm, also located in Turner, in 2009. While interaction with the cows and noticing differences in behavior firsthand is an important part of a dairy farmer's day, technology can also aid them in tracking animal health. I look on as Betsy pulls up a live feed of a stall with multiple happy cows chewing their cud.
As cow health ensures the livelihood of the farm and total milk production, monitoring each cow's happiness is highly important. Therefore, each cow at Brigeen Farms sports a collar around its neck. The collar functions as a "Fitbit," which monitors and tracks how long a cow spends its day chewing.
It can send alerts to Betsy's phone if a cow is in distress. As cows spend most of their day chewing cud, it is often used as an indicator of a healthy, comfortable cow. Consideration is also taken when preparing the feed that the cow's on Brigeen Farm eat, as the grain they feed on is carefully analyzed by a nutritionist to ensure that the cows get optimal nutrition to maintain their overall health.
The feed from cameras located in the maternity ward of Brigeen Farms can be viewed on dairy farmer Betsy Bullard's phone along with health and nutrition information for each animal on the farm.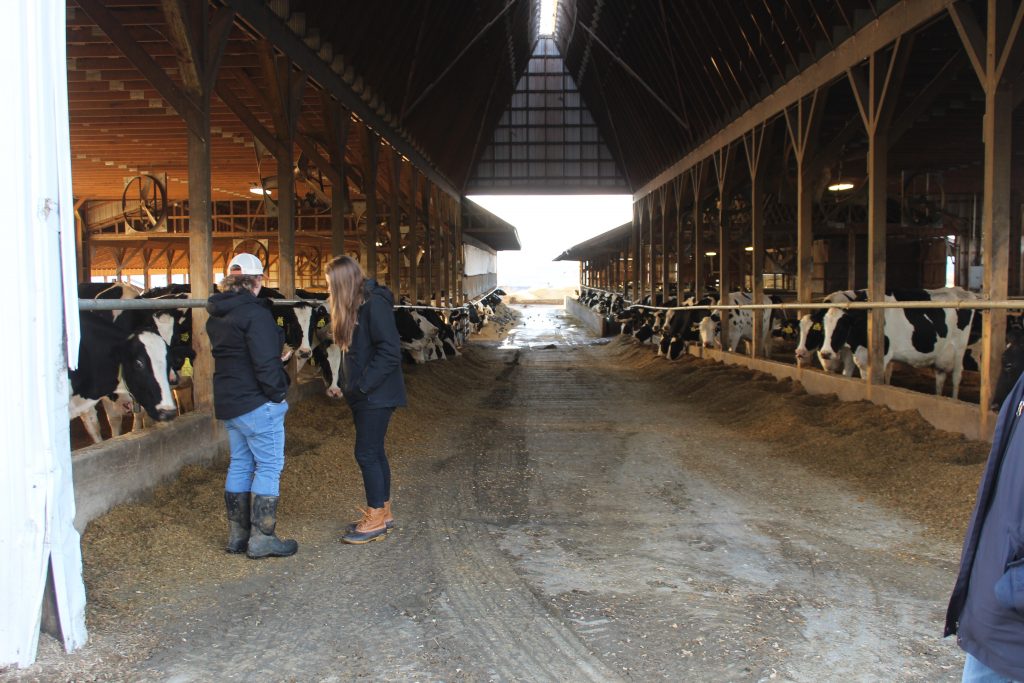 Dairy farmers work with nutritionists to establish a dairy cow's diet, which can change depending on weather, the animal's life stage, available forages, and more. Cows also eat plenty of foods that would otherwise be food waste as a by-product of human consumption. Cows at Brigeen Farms eat hay, corn silage that is grown on the farm, spent brewer's grains from Allagash Brewing Company, and whey from Stonyfield Yogurt.
Additionally, on Upper Street in Turner, you find Canty Cow Creamery, a quaint building fixed silently on the acres of Brigeen Farms. Open as of August 2019, Canty Cow Creamery serves premium homemade frozen custard, utilizing natural ingredients, and award-winning milk from their healthy, happy cows. On that chilly November day, I thanked the dairy cow heavens, as I sampled a frozen spoon-full of apple cider cheesecake. My taste buds erupted with the same amount of happiness as a dairy cow chewing its cud!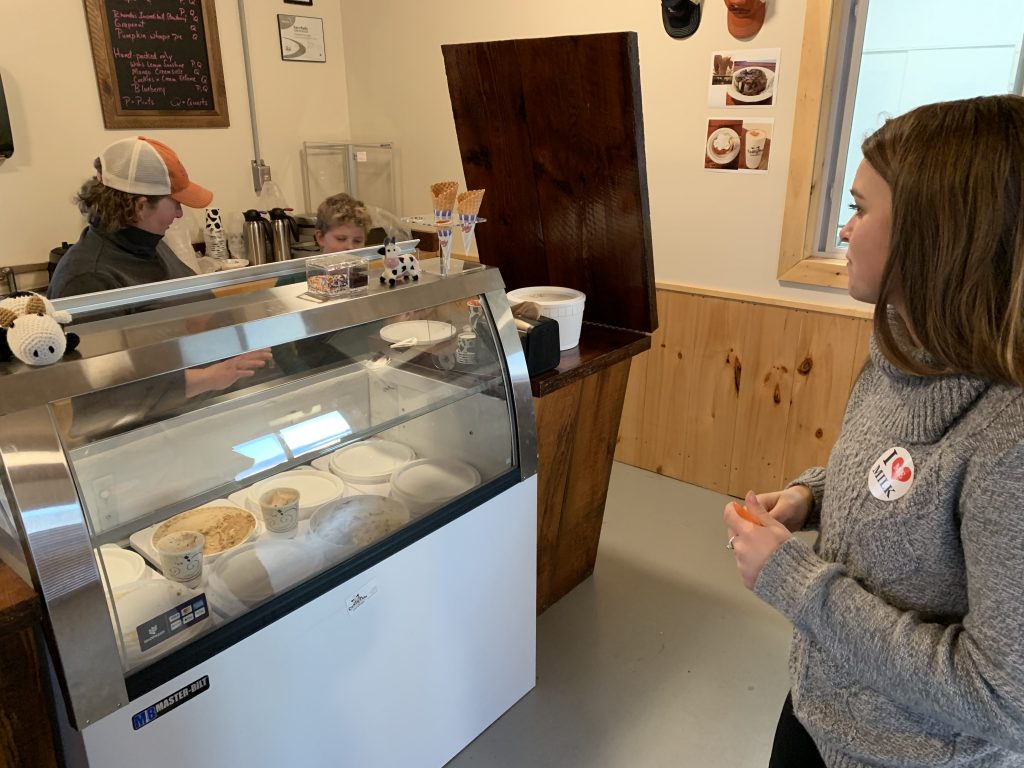 Sampling some of the offerings at Canty Cow Creamery.