Dear Dairy Ice Cream Gets Creative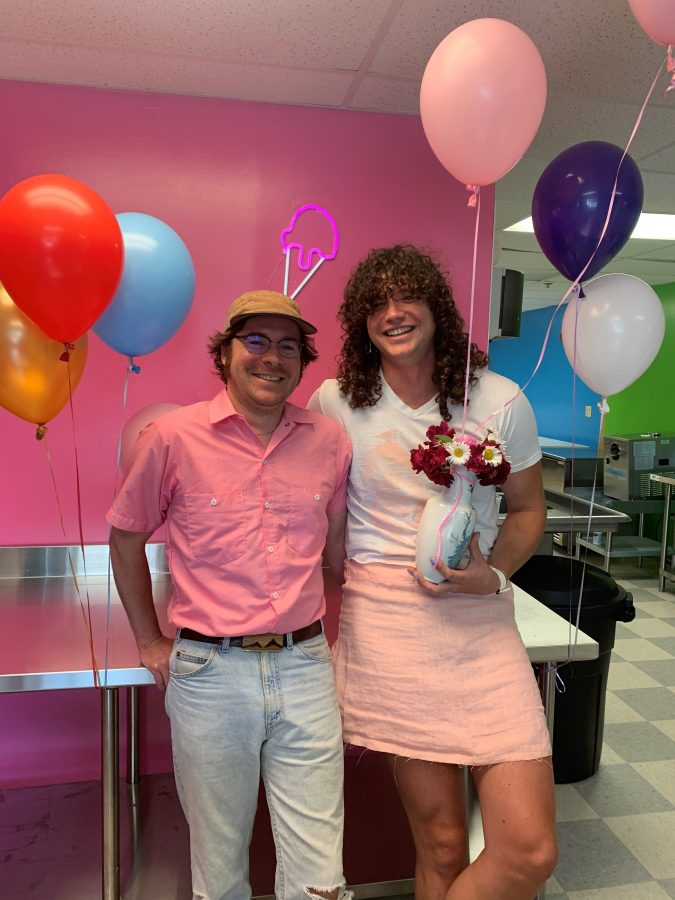 Math, science, creativity, a strong background in the culinary arts and a love of collaboration – all key ingredients in the creation of Dear Dairy Ice Cream. And for Dear Dairy, when it comes to making their one-of-a-kind, out-of-the-box flavors, it's all about the ingredients.
"We research and pursue products that we know we are getting from places that are doing things right," says Alec Haviland, 30, who with friend and business partner Glenn Dalrymple, 36, owns and operates Dear Dairy. "Like our dairy, for example, comes from Baker Brook Farm."
Each week, they turn about 15 gallons of heavy cream and milk from Baker Brook in Gray into 400 to 500 of their 12-ounce containers of ice cream.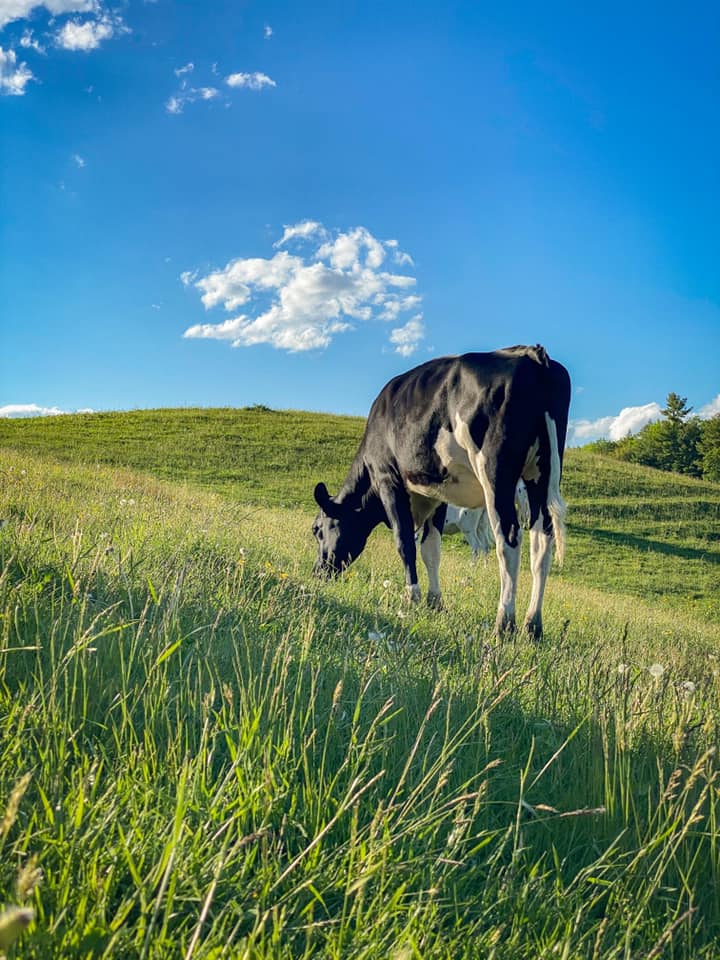 Ice creams are started with a base that balances sugar, water and fat content to make the desired texture once churned and frozen. Ice cream makers usually utilize a universal base for their flavors. Although it adds to the workload, Alec and Glenn decided to have a unique base for each of their flavors, which range from the simple Milky Cookie – "an ice cream that is flavored only by the dairy, sugars and egg we use to make it" and then has a sauce made from chocolate wafer cookies swirled into it – to the exotic Pandan Yuzu, which "has pandan leaves steeped in the dairy used to make this flavor. Pandan has an herbaceous, grassy, nutty flavor. We cook a curd made with egg, sugar, butter and Yuzu, a type of citrus, and swirl the curd into the frozen ice cream." Each flavor is approached as an artistic endeavor as well as a mathematical equation to balance the base with the added ingredients.
"Our ice creams express two very different ideas," Alec says. "One is very scientific and mathematical, and the other is very whimsical and creative, and it allows us to work with friends who are experts in their own right, which is also fun, and lets us taste lots of delicious things and make something people can enjoy."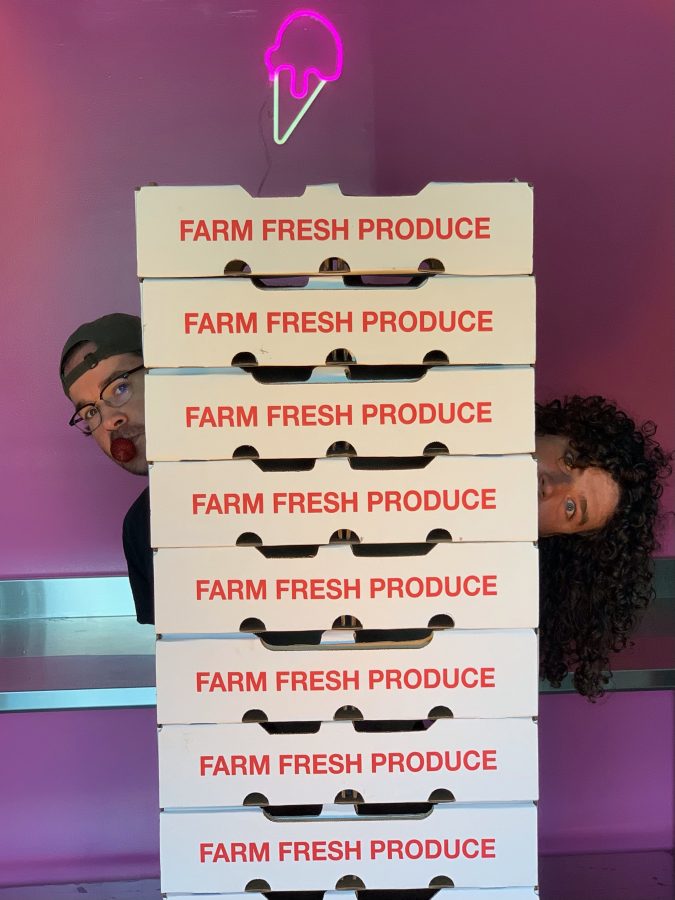 Dear Dairy has six core flavors stocked in a dozen southern Maine markets and stores – Mastic (flavored by an evergreen resin imported from Chios, Greece), Brown Butter Caramel, Pandan Yuzu, Coffee Coffee Cake (made with their friend's Speckled Axe coffee and their own buttermilk coffee cake that they turn into a sauce), Chocolate and Milky Cookie. Then they have their seasonal flavors like Fudgy Navel (chocolate and their own orange marmalade) and 24K Gold (featuring carrots and turmeric paired with coconut and dairy milk). Then they have their collaborations such as a burnt toast flavor made with Night Moves Bread's Sesame Spelt Sourdough for which they slice the bread thinly and toast it darkly and then cook it in the ice cream's base before straining it, freezing it and adding a swirl of coffee curd. Or there's their exclusive flavors for markets – like Rosemont's Brown Butter Parsnip (which in the future will become Picnic on the Prom, featuring their burnt toast base with Winter Hill Farm cheese and fruit preserves), or Monte's Fine Foods' Tiramisu.
Another thing Dear Dairy does differently from most ice cream makers is that they do not add air. "Our ice cream is about 12 to 14 percent butterfat but with zero air," Alec explains. "It makes for a much more expressive ice cream, the flavors are more intense. Texturally, it makes for an ice cream that is more dense and thereby all of its ingredients get to play more closely together and more intimately. And it creates a chewy stretchy more kind of luxurious, decadent experience, which is exciting to us."
Alec started working in kitchens at the age of 14, moving on to an apprenticeship program at age 18 at the Balsams in New Hampshire, which allowed them to work in multiple restaurant settings before coming back to Maine and beginning their culinary career in Portland. Along with working in restaurants, they spent nearly eight years working for Gelato Fiasco, where they helped to open a couple stores and navigate building the factory in Brunswick, did research and development and more. Meanwhile, Glenn, who had studied the creative fields of music and art, had entered the world of beer making, working at multiple breweries. The two became friends after Glenn rented a room in the large apartment Alec shared with their sisters and a couple of friends.
"Yeah, I didn't like Alec very much when I first met them," Glenn says with a laugh. But the two bonded over playing music, starting with Radiohead and then creating their own music. With their creative passions and their experience and knowledge in their chosen fields, ice cream was really a natural fit for the two.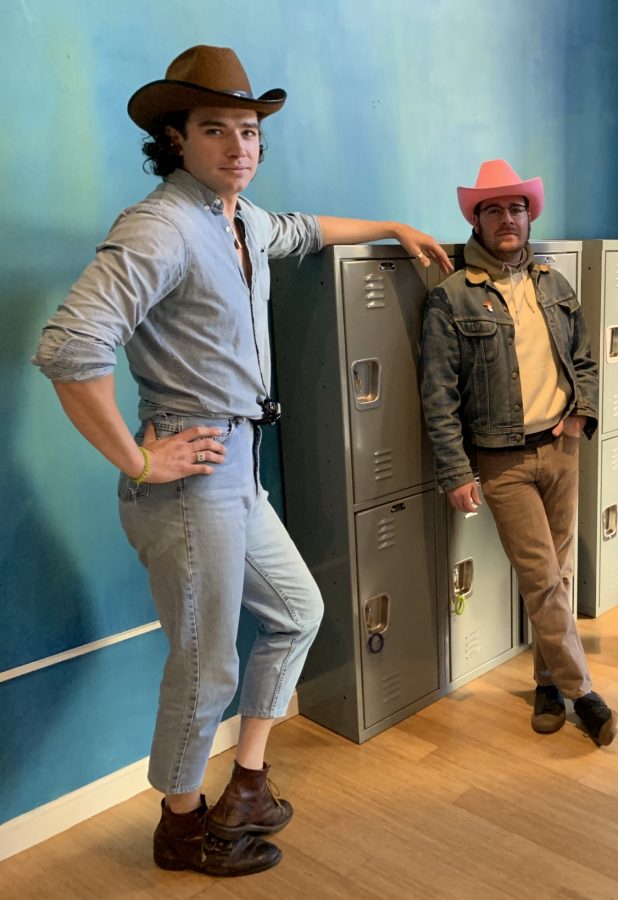 "Alec and I, back then were like, 'Man, all these breweries are popping up, and all these people in Portland are doing these awesome businesses. Why don't we do our own thing?'" Glenn says. "With my background in beer and Alec's background in ice cream, we were like 'Well, we could do one or the other.'"
The impetus came when Alec was making ice cream for the restaurant where they worked. The pastry chef had left and the owner remembered seeing ice cream making on Alec's resume. "He said, 'Do you think you could do an ice cream?' We had a few flavors, and people kind of became very excited," Alec says.
Word got around, and the owner of A&C Grocery suggested that Alec package some of their ice cream and sell it at his store. He generously allowed Alec to use his kitchen, making whatever modifications the dairy inspector required. Alec knew ice cream was not a simple endeavor with its multiple steps of cooking and curing and freezing and facility needs for refrigeration and freezing and packaging, etc.
"I was hesitant but decided what's the harm," they say.
"I had a love for precision and specificity ," they add. "I loved the creative aspect of cooking, but I especially loved how much with baking and pastry, and specifically ice cream making, that I could delve into the science behind the food and really harness obsessive compulsive tendencies and self-teaching to do something that was really interesting to me and also really exciting to people. Like, 'How did you do that with milk and eggs and sugar and like nasturtium?'"
It was April 2019, and "I was deep in ice cream," Alec says. They were making ice cream for the restaurant as well as making and packaging more for A&C, burning the midnight oil in the market's kitchen.
"We'd work work a few hours on ice cream, cook some stuff, freeze some stuff, cure overnight, then package," they say.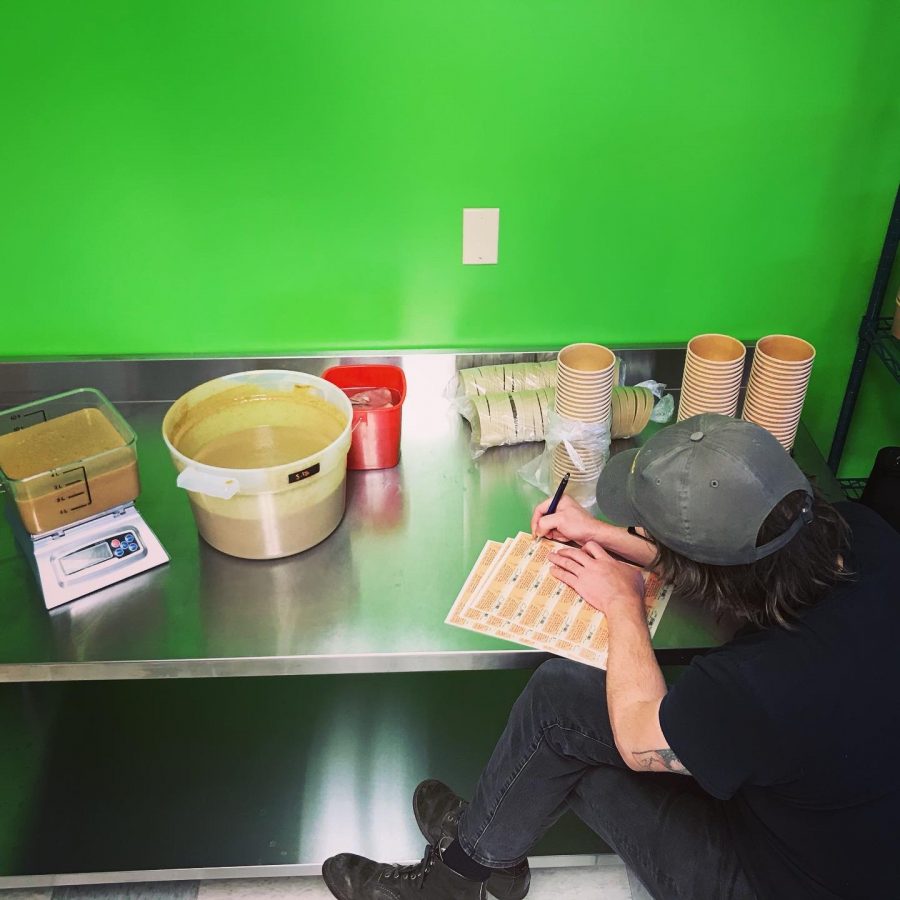 They had two refrigerators and two deep freezers in their apartment, and were quickly seeing that they were outgrowing their current operation in A&C. They made it through the summer and then friends at the Black Point Surf Shop in Scarborough offered up space in their building, where Dear Dairy could build a kitchen. By that time, they were adding Rosemont Market stores as another account and looking to ramp up production.
"I contacted Rosemont that we'd be ready to start and kick it off in February and be in the store for one or two months, then we'd be in this great, efficient space," Alec says.
Then Covid hit. With the impact the pandemic had on the restaurant industry, it also pushed Alec and Glenn to focus on ice cream full time. They were able to find a large space in a more industrial area of Portland that they share with Alec's sister and her friend who create clothing from their own designed fabrics.
"The creative juices definitely flow through here," Alec says.
Alec and Glenn hope to promote more creativity and community with their ice cream in the future.
"Dear Dairy will hopefully evolve into Dream Dairy, which we hope will be a non-profit and will be an exhibition spac­e," says Alec, adding that they hope to own a piece of land where Dream Dairy would do all their processing, possibly grow some of their own ingredients, but also offer a tasting room that would serve as a venue for music and exhibiting art.